Welcome
Northshore Window Works offers convenient shop-at-home service with qualified and knowledgeable sales representatives. With our team of professionals, you have the reassurance of expert measuring and installation with over 18 years of top quality installation experience.
Featured Product
Intrepid 2" Aluminum Blinds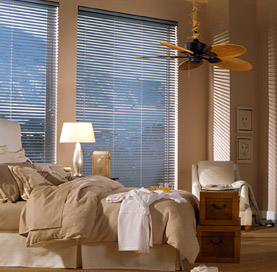 Both durable and fashionable the true classic looks of our 2" Intrepid blind is reminiscent of the original Venetian blind. Made of strong 8 gauge aluminum slats available in over 20 designer colors Intrepid features color coordinated components, a low profile headrail and a molded vinyl trapezoid bottomrail. For a finished decorative appearance choose our Infusions valance at no additional charge.