Welcome
Northshore Window Works offers convenient shop-at-home service with qualified and knowledgeable sales representatives. With our team of professionals, you have the reassurance of expert measuring and installation with over 18 years of top quality installation experience.
Featured Product
SunQuest SL300 Vinyl Shutters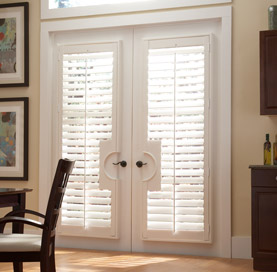 SunQuest SL300 Solid Vinyl Shutters bring you the warmth of classic southern-style plantation shutters, in both 2-1/2", 3-1/2" and 4-1/2" louvers in three colors. SunQuest SL300 Shutters have a paintable surface so they can be customized after the purchase. The SL300 is a cellular PVC that is an excellent insulator, waterproof and self-extinguishing. It will not rot and is termite-proof. It's extruded with a celluca finish that resists dings and scratches. SunQuest SL300 Shutters are custom made to fit your windows and doors and are backed by a 10-year warranty. SunQuest Shutters are the perfect solution at home or office.